About
Regional Centre for Biotechnology (RCB), Faridabad,  an institution of national importance, created by an Act of Parliament, has announced PhD Admission for 2023. RCB has a strong commitment to exploring new frontiers, furthering science and connecting revolutionary areas of Biotechnology through cutting-edge research.

Research-based learning is the hallmark of RCB academic programme. The MS-PhD Programme is offered to students with graduate degree in any discipline of Science, Engineering or Medicine. The programme in its first year (1st and 2nd semester) provides extensive learning opportunities in the broad field of life sciences and biotechnology through rigorous classroom teaching and hands-on laboratory experiments. In the second year, the student is mostly required to work in
a research laboratory under the supervision of a research guide in an area of mutual scientific interest, and submits a Master's dissertation at the end of the 4th semester. Based on the performance review of the student, he/she may be permitted to continue in the programme for pursuing the PhD thesis research in the same laboratory. At this stage, the student can also exercise his/her choice to exit the programme with a Master's degree on satisfactory completion
of the course and dissertation requirements. The overall course curriculum provides an inter-disciplinary perspective of modern biotechnology with high emphasis on laboratory training. On completion of the coursework, the student is required to work on his/her Master's dissertation followed by PhD thesis. The MS-PhD Programme is governed by the RCB ordinances and regulations.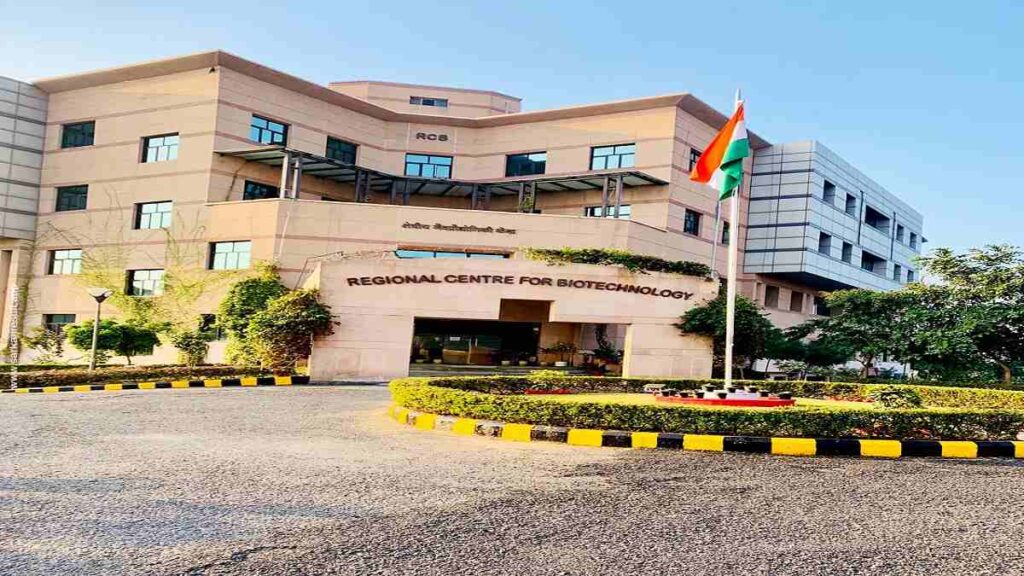 Read more details attached below:-
Stay tuned for amazing updates from time to time.