NIT Rourkela is inviting applications from interested and eligible candidates for the post of JRF as per the details given below. Read the complete notification before applying for the post.
Applications are invited on the prescribed format for the following assignment in a purely time-bound project to carry out research work, experiments & analysis in the Department of Life Science of the Institute, National Institute of Technology Rourkela based on Institute norms and regulations.
Adv Number:- NITR/SR/2023/Advt-23LS006/L/015
Name of the Temporary Post:- Junior Research Fellow (JRF) – 01
Name of the Research Project : The Role of Epitranscriptomic Markers of Glioma in Oncogenesis and Clinical Outcome
Name of the Sponsoring Agency : Indian Council of Medical Research, Govt. of India
Tenure of the Project : 03 Years
Tenure of the Assignment : 01 Years (extendable based on the performance) OR completion of the project, whichever is earlier
Job Description : To carry out experiments related to the project, write research papers, and travel related to sample collection from the hospital.
Consolidated monthly compensation / Fellowship :
Rs.31,000/- + HRA for first two years and Rs. 35,000/-+ HRA for the third year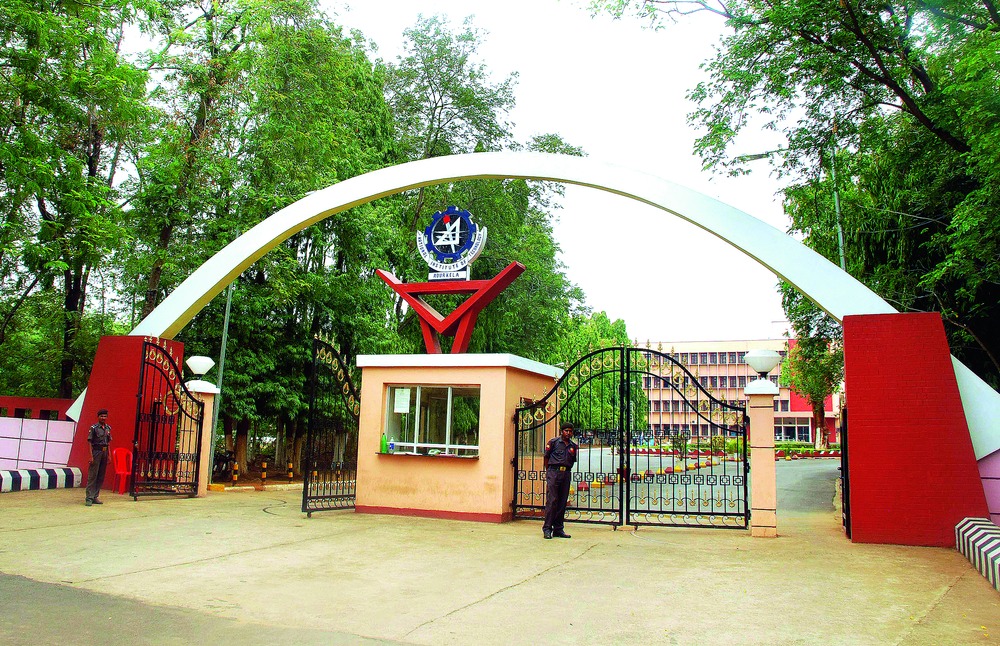 Essential Qualifications and experience : M.Sc./M.Tech (or equivalent) in Life Science/ Biotechnology/ Molecular Biology/ Biological Sciences/ Biochemistry/ Zoology/ Animal Science/Genetics/ Biomedical genetics/ Human Genetics/ Human physiology OR any other related branch of biological science with a minimum 60% of marks or 6.5 CGPA on 10 point scale. Candidates with valid GATE or NET of CSIR/UGC/ICMR/DBT/ (Lectureship/JRF) will be given preference.
Desirable Qualifications/ Experiences : M.Sc/M.Tech in Biomedical Genetics, Human Genetics, and Human Physiology, Prior experience in animal cell culture/ molecular biology techniques (PCR, RT-PCR, Western Blotting, Immunofluorescence, Electrophoresis, Reporter assay etc.) and knowledge of next-generation sequencing and mutation analysis methods will be preferred.
Age. : As per Institute Norms.
Accommodation : Bachelor accommodation in the hostel will be provided, and Campus accommodation may be provided to married students, subject to availability
For technical information on the project, the candidate may contact the Principal Investigator at the following address:
Name : Prof. M Srinivasan
Address : Human Molecular Genetics Lab.
Department of Life Science
National Institute of Technology, Rourkela-769 008 Telephone Nos : +91-9621429923 (mobile); 0661-2462786 (office)
E-mail              : srinimbt@gmail.com, msrinivasan@nitrkl.ac.in
Date and Time for offline Interview 23.06.2023 at 10:00 AM
Place of Interview: Department of Life Science, NIT Rourkela
Eligible candidates may apply within 15.06.2023, 23:59 Hrs. The candidates are required to send the complete filled up application form (Soft copy) to msrinivasan@nitrkl.ac.in. The application form is available in the following link: http://nitrkl.ac.in/oldwebsite/ Jobs_Tenders/5ProjectFellowships/Doc/JRF%20LS-PND-64(2).pdf which must be filled by candidates and also required to attach photocopies of all supporting documents, research papers (if any) etc.
Candidates will build a Single PDF file; it is to be sent to Principal Investigator ( msrinivasan@nitrkl.ac.in) on or before 15.06.2023, 23:59 Hrs. The candidates are also required to produce relevant documents mentioned in the application form [such as original of all mark sheets and certificates, research papers (if any), experience certificate (if any) etc.] at the time of interview / joining. Selection / Joining will be canceled in case of any suppression of information / document provided earlier.
Mere possession of minimum qualification does not guarantee an invitation to the interview. Candidates will be shortlisted based on merit and need of the project.